We Need YOUR Support
Appalachian State University's Office of Student Veteran Services (SVS) and the Major General Edward M. Reeder, Jr. Student Veteran Resource Center (SCRC) are reliant on the generous contributions of donors, through direct donations and fundraising efforts, to meet our mission of supporting military affiliated students during their journey to, through, and beyond Appalachain State University. Your contributions and support allow us to provide quality programs and services for Appalachian's military-affiliated students. For more information regarding our programs and services, check out our What We Offer page.
As stated by Winston Churchill, "A pessimist sees the difficulty in every opportunity; an optimist sees the opportunity in every difficulty." For us, the difficulty of limited funding allows us to see (and SEIZE) the opportunity to create lasting and meaningful relationships with our supporters. The support we receive is more than monetary - it helps ensure that we are able to adequately serve those who have served, those who are serving, and as well as their family members. In short, your support helps us help military-connected students meet their goals and achieve their dreams!
In addition to individual donations and fundraising events, there are also opportunities for larger contributions and partnerships.
For example:
Naming Rights

Program Director's Office
Study Lounge
Resource Room
Entry Way / Reception Desk

Endowed Funds

Scholarships (merit and/or need-based)
Emergency Fund
Student Support Fund (Books, Supplies, Technology Needs, Professional Attire, etc)
Operational Funds (Salaries, New Positions, Programming, Business Systems/Technology Upgrades, etc)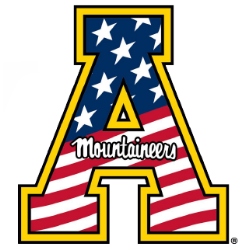 For more information on how you can make a difference in the lives of Student Veterans, contact:
Audra Vaz, Director of Development
(828) 262-6980
vazah@appstate.edu