We are excited to celebrate the accomplishments of the 67 new Military Mountaineer alumni in the Class of 2021!
To express our pride and congratulations, we conducted our first ever Honor Cord Ceremony for our graduates on Monday, May 3. Each participant received their red, white and blue honor cord, a Flag A lapel pin, a Flag A Alumni decal, and a Military Mountaineer t-shirt*. Graduates who couldn't make it to the ceremony have been invited to stop by the Student Veteran Resource Center to pick up their graduation gifts.
*The Honor Cord Ceremony and graduation gifts were made possible by the support of our generous donors, especially those who participated in IBackApp Day. THANK YOU to everyone who supports us!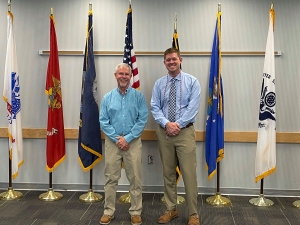 Tags: