Veterans Week is always an exciting endeavor for Student Veteran Services, and 2021 is no exception.
Honoring America's veterans is always the central focus of Veterans Week. As such, the Appalachian State University Community will come together at 9am on Thursday, November 11, 2021 for our annual Veterans Day Ceremony. We are pleased to welcome Mrs. Barbara Ashley as our keynote speaker for the event.
In addition to our traditional Veterans Day Ceremony, we have an amazing lineup of events and activities scheduled each day from November 8 through November 13. This year's activities include a pancake breakfast for the student veterans, free massage chairs in the SVRC, Flight Simulators provided by the Marine Officers Program, and SO MUCH MORE! 2021 also marks the 5th anniversary of the opening of the Major General Edward M. Reeder, Jr. Student Veteran Resource Center (SVRC). To honor and celebrate the occassion, we are hosting our FIRST EVER Military Mountaineer Homecoming reception. The Military Mountaineer Homecoming will be held on Friday, November 12 from 6pm - 9pm. The event will take place in the Blue Ridge Ballroom, located on the second floor of the Plemmons Student Union. Thanks to the help of the Appalachian State Alumni Association and some amazing sponsors, we'll have refreshments, doorprizes/giveaways, a silent auction, and tours of the SVRC.
We will conclude the week with our annual Heroes Day festivities on Saturday, November 13. We'll have the Heroes Day Tailgate (presented by the Military Affairs Committee) at 11:00am followed by the Heroes Day Football Game (kickoff is at 2:30)! We have the great pleasure of holding the Heroes Day Tailgate at the McKinney Alumni Center (553 Blowing Rock Road, Boone NC 28608)
---
Mrs. Barbara Smith Ashley, a Raleigh, NC native, attended Appalachian State University from 1979 to 1982. During her time at Appalachian, Barbara fell in love. She fell in love with Boone, Appalachian State University, the Mountaineers, and Bob Ashley (who she married in 1985). Barbara spent the next 35 years navigating life as an active duty military spouse (Bob, known to most of America as former Defense Intelligence Agency Director Lieutenant General Robert Ashley- and Appalachian State ROTC Distinguished Alumnus - retired from the United States Army in 2020). Throughout Bob's distinguished military career, which resulted in more than 17 moves for the Ashley family, Barbara developed a passion for volunteering and supporting military families, including her own. Barbara completed an Associates Degree designed for travel agents through ATI Career Institute in 1990, and has owned and operated a home-based travel agency, Where in the World Vacations, since 2011. Barbara is mother to Sean and Justin and grandmother to Arthur (2) and Keaton (2 months).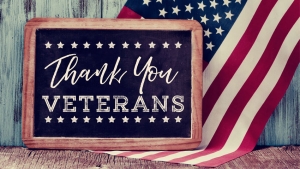 Tags: